This past weekend, Joe and I (and Jack) went away. Although I had plenty of work to do, I knew that what I needed more was to refresh my mind and relax a little. Sometimes you just need to have a change of scenery. There is something about being out in nature, away from distractions (electronics) and just "be" in God's presence. My spirit and my mind were refreshed. My "to do" list, the concerns on my mind and heart just seemed to dim in light of His presence, felt in creation. I get why people like to camp.... well, not so much the camping part but the getting away part, experiencing God's power in what He created. Romans 1:20 explains the concept well, For since the creation of the world His invisible attributes, His eternal power and divine nature, have been clearly seen, being understood through what has been made, so that they are without excuse.
Please don't misinterpret my point. I am not saying that we should close the church doors and spend our Sundays out in the woods or on the golf course, on the lake, in a deer stand etc. instead, what I am saying is that sometimes it's beneficial to unplug, change our scenery, simplify our life and sense His presence in HIs creation.
I am looking forward to our new sermon series which we will start this Sunday, called Deeper. Whether you are a new Christian or "mature" in your faith, there will be something that all of us can learn and grow from. I hope you will join us!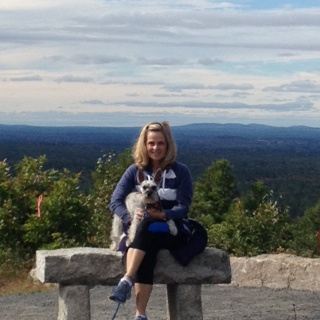 Please don't forget that everyone is invited to come at 8am Sunday morning to pray!
We are almost at our goal for the amount of candy we will need and decorated trunks. Thank you to all you have helped so far. In addition, we need volunteers to help out in our NextGen space (making popcorn, handing out candy etc) and also needed are trays of cookies and people who will make coffee and provide hospitality to our guests. Help us provide a safe and fun evening for our kids while providing an opportunity for folks to see our NextGen space. If you can help out in any area please contact Sherri Nourse at Sherri_Nourse@yahoo.com . Thank you !
Ladies Only~ Join us Saturday Oct 28th at 9:30 for Coffee with Helen. Helen Minerella is a gifted speaker with a passion for seeing the Holy Spirit move in His church. It's not too late to have your question added to the discussion. Send Pastor Beth your question at beth@rock-church.org for Helen. Refreshments will be served and a Free Will offering will be taken.
Spectators are welcome to watch and cheer on the runners at the Rock Run Raiser. There is a small fee for admission. Click here to register!